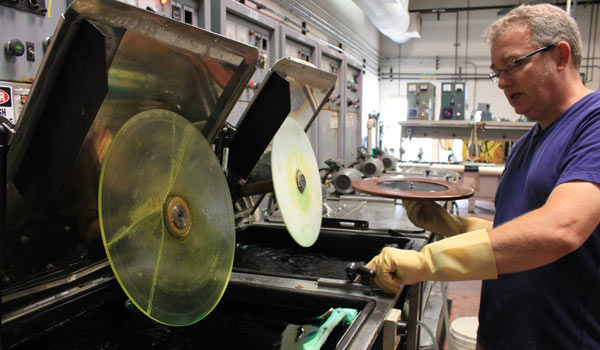 We visited Record Technology today, the best plating facility in the USA where the master lacquers cut at Capsule Labs are sent to be electroplated into nickel stampers we use as moulds to press records. Dorin who heads the plating department at RTI has processed most the major albums pressed in the US in the last 20 years and runs a tight ship over there.
After numerous steps of cleaning and preprocessing, our lacquers are spun into these electroplating tanks for a number of hours with various levels of DC current until the desired thickness of metal has accumulated.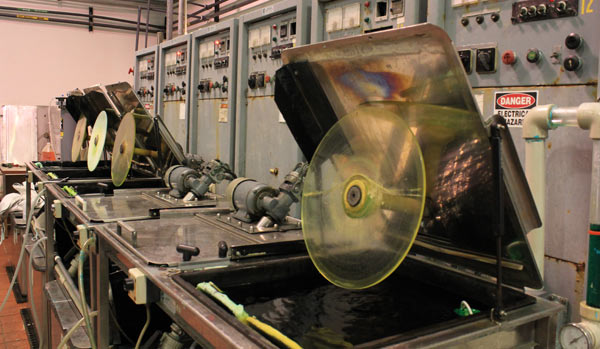 In the 2 step process, the lacquer is turned into a stamper (negative) which is then plated a second time into a copper mother (positive). The mother can be used to produce a number of identical stampers that can be used on a press for about 1000 pressings before they wear out.